February 22, 2016
We hope you enjoyed your Winter Break and took time to rest and relax. SLS took some of the lull in assisting all of you to get ready for our big move over to the Main Campus. We will be moving within the next two months and are looking forward to hosting our Administrator/Advocate of the Year Luncheon in one of the new conference rooms on May 11th. We hope you'll all join us for that and check out our new space. Please remember that nominations are being accepted and we hope that you consider making a nomination to honor one of your biggest supporters!
We are already planning workshops for summer and for next year. We just recently booked Author Melissa Stewart to do a workshop for us on October 7, 2016. We are also looking at bring back Mary Z! Her workshop last summer was a big hit with our elementary school librarians. Registration for both will be set up soon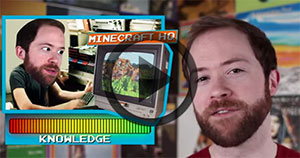 Wondering about the education use of Minecraft? Minecraft is a computer game in which players create their own environments using blocks. There are different iterations of Minecraft including MinecraftEdu that was built by teachers for teachers with classroom use in mind. MinecraftEdu boasts 5,500 teacher users, teaching on a range of subjects from STEM to Language to History to Art. Edutopia recently discussed its use for exploring real life buildings, practicing ratios and proportions, as well as visualizing and reading comprehension. Locally, our Innovation Tech High School student's used Minecraft to build interactive maps and a new habitat for The Wild Animal Park in Chittenango. If you are looking for an introduction to the Minecraft world check out the PBS Idea Lab's "Is Minecraft the Ultimate Educational Tool?" or join us for "Minecraft in the Classroom and Library" workshop on March 16th. This workshop will feature Professor Tony Betrus from SUNY Potsdam. Come with your co-teachers to learn how to use Minecraft to engage your students! Space is limited so register today.
Have you signed up for the Echoes and Reflections: Leaders in Holocaust Education workshop on April 20th yet? The workshop is open to all librarians and teachers throughout CNY and would be perfect for school librarian to attend with a Social Studies teacher partner. Please register on MLP.

Teacher Librarians are Soaring with Excellence in CNY. Please nominate a current librarian in Central New York (OCM BOCES Region, Oswego BOCES Region, Syracuse City) who displays innovation in their work. The nominee does not have to be a member of CNYSL. Link to the Nomination Form Here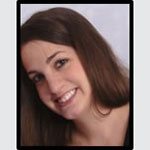 From the Desk of Allison Comes
Remember to follow us on Pinterest! We have boards dedicated to Tech to Enhance PBL and even one for OverDrive Promtional Resources, including graphics to us on your Facebook, Twitter or email signatures.
Are you planning on attending the 2016 SSL Conference? This year's conference will take place in Albany on May 5-7 and registration is open! You can apply for an OCM BOCES Conference Grant to cover both registration and hotel expenses.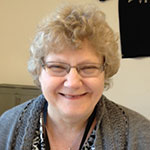 From the Desk of Arlene Frei
Good News: Rosen has given SLS pricing for following:
If you desire to order any of these products please contact me so that I can create the service (service is not in Wincap currently), please let me know which two data bases you are selecting.
The application for the New York State EMTA Media Literacy Grant has been posted for the 2016-17 school year. If you have a great idea or project, please consider applying for one of two $1000 grants!