April 18, 2016
We are very happy to announce that SLS and MyOn Reader are partnering to bring over 10,000 digital titles to all of the students in the OCM BOCES region. Through this partnership all students will have a license to enjoy all the MyOn books and tools for the entire months of June, July, and August. We will also be able to provide statistics on the number of books read per building to show how we are all working together to prevent the summer slide!
Project Look Sharp is offering another fantastic webinar on May 5th: Teaching Sustainability through Media Literacy for Young Learners. Sox Sperry, Project Look Sharp's curriculum author, will lead Elementary Educators on a participatory exploration of lessons scaffolding learning through media production and analysis. Participants will get a sneak peak at new, free lessons that will be released on their website this summer!
If you are looking at ways to incorporate Media Literacy in your curriculum, perhaps an extra $1000 might come in handy. Apply for an EMTA Media Literacy Grant!
LaFayette Jr./Sr. High School students created a PSA about the dangers of smoking and it has been added to Rosen's Teen Health and Wellness. To view the video go to the THW website and view the article: Tobacco and Nicotine. Rosen is always looking forward to PSA submissions from your students. Congratulations to Sue Bang and her students for highlighting their learning and knowledge by submitting the PSA to Rosen!
From the Desk of Sue Kline: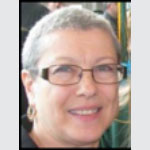 Preparing for the new Union Catalog---Please continue to weed and purge your catalog, if you have the ability to run a utility clean up (name may vary in software), please do so. Also, if you have not run an inventory in the last 2 years it is suggested you do so. We will be requesting all catalog exports towards the end of June. If you have any questions, please contact me. Please send me a summer contact email or phone number in case we have any questions.
While we are in the process of preparing for the merged union catalog, SLS will not be able to provide any assistance with "special projects" after April 30th and throughout the summer months.
Have you made yor nomination for the Annual Administrator/Advocate of the Year Award? Please do so soon as the deadline of April 29th is approaching!
Our School Libraries: Bringing Students Together with Books and Information!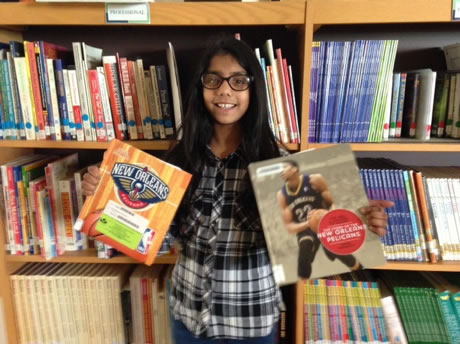 "I want a book about the pelicans." This was the request from Sylie Convertino, a fourth grader at Allen Road Elementary School in the North Syracuse Central School District. At first, I thought she wanted an animal book but what she really wanted was a book about the New Orleans Pelicans, an NBA franchise out of New Orleans. A search of our school district's library holdings turned up nothing as did a search of the Onondaga Cortland Madison BOCES library catalog. Enter Mary Ann Beattie, Interlibrary Loan Specialist at the OCM BOCES School Library System. Mary Ann arranged to borrow the New Orleans Pelicans from the Metropolitan Library System in Oklahoma City, OK and the The Story of the New Orleans Pelicans from the San Joaquin Valley Library System in California. As you can see, Sylie was very pleased to be able to learn about the Pelicans thanks to the power of Interlibrary Loan. – Contributed by Kathy Spitzer, School Librarian, Allen Road Elementary School
Don't forget to check out the CNYSL website to find out about all the local events to increase your opportunities to be part of this wonderful professional learning community! Remember that they are currently accepting nominations for the "Super Librarian Award" also. Nominate a colleague today!