May 02, 2016
I hope you all enjoyed your spring break and are ready to finish the year strong! As we plan for the upcoming school year, I wanted to get you out a few dates for these workshops/trainings before you make all of your summer plans. Please note that registration is not yet set up for these programs but will be as soon as we have confirmation from presenters.
July 22:
Anne Dalton-Copyright for Educators
Aug. 18:
Mary Zdrojewski: Fun Inquiry for Elementary
Aug. 23 & 25:
SLS Orientation/Union Catalog/M5/Mentors

Two opportunities to attend
Have you registered for the Administrator/Advocate of the Year Luncheon yet? It takes place on May 11th in the Seneca Conference room at our new Main Campus. We are looking forward to again honoring our retirees as well as our award winners. Remember that the combined SLS Communication Coordinator and Council meetings take place directly after the luncheon and must be registered for separately.
Are you interested in attending "Making Learning Happen at PBLNY 2016?" Registration is open! The dates are August 2-5 and the lineup of speakers and workshops is "out of this world!"
Information on the 2016 Carol A. Kearney Educational Leadership Institute is now available. The institute will take place on July 28th-29th and the theme is School Librarians: Getting Back to the Book. This is the first year that the institute is being held on a Thursday and Friday. Conference grants are available through SLS for attendance.
Did you know that Prince was so much more than just a musician? Read Prince's vision for lifting up black youths: Get them to code!
Calling all school librarians! Please participate by sharing your story through A Week in the Life…School Library Snapshot. Answer 8 simple questions about one week of activity in your library, send the completed infographic back to us, and you've done you're part to help us communicate the school library story at a national level.
Help us help you more quickly! If you are looking for automation help by email please send your help requests to automation@ocmboces.org. This email address forwards your email to the team and we will assign the help ticket accordingly. It will also help us better track our solutions to help others with similar questions in the future. Thank you for your help as we try a new method of support.
Remember to mark your calendars for August 1st. That is when Target begins accepting applications for their field trip grants!
Do you high schoolers need volunteer hours? Syracuse Media Group is looking for teens who can teach senior citizens the basics on mobile devices. For more info and to register visit the syracuse.com article.
From the desk of Mary Ann Beattie: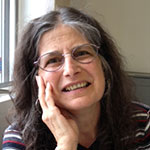 Hello Everyone - ALL School Librarians!
We are now asking for your ILL stats just once a year! You no longer need to send me the traditional form as you can now report your stats using the Google form:
School-to-School ILL Stat form
You can also access the Google form on the SLS web page address: sls.ocmboces.org
Under - Union Catalog / ILL / CCD
Click on - Procedures Manual
Click on - School to school ILL Stat form
Please report your ILL stats by June 6, 2016. Please contact me for assistance or clarification.
Additionally, can you believe that the end of this school year is drawing near!
The Checklist points of interest are listed below:
Fri., May 6
Last day for Expanded ILL requests of returnable materials
Mon., June 6
Latest due date of any Expanded ILL materials
Mon., June 6
Annual Interlibrary Loan Statistics Report Due
Fri., June 10
Last date for delivery directly to schools – may NOT send resources to other schools after this last delivery day, although resources can be sent to a district office (see below).
Fri., June 10
Last day to send resources to OCM BOCES SLSA
after June 10 Deliveries are made daily to District Offices. Any summer ILLs need to be received and returned at your district office. Additionally, we need to have a home email address and/or home phone number from summer borrowers.
Please call me with questions / concerns.
From the Desk of Sue Kline: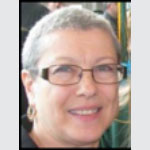 Please plan on having all library catalog weeding completed by June 10th in preparation for the new Union catalog. Keep in mind your software may require you to run a utility to remove records that have had the last item/holding record deleted (books without any holdings). We will be requesting your catalog extract as soon as they are ready. If you have any questions or concerns, please contact me or Allie.
Don't forget to check out the CNYSL website to find out about all the local events to increase your opportunities to be part of this wonderful professional learning community! Remember that they are currently accepting nominations for the "Super Librarian Award" also. Nominate a colleague today!