June 20, 2016
As we begin to wind down the school year, I want to share a few quick reminders. I can still provide grants to attend "Making Learning Happen @PBLNY 2016" if you would like to attend. Contact either me or PBL Coordinator Joanne Keim if you are interested in attending. We have also opened up registration for the 2016 Greater CNY School Library Systems Fall Conference: FUTURE READY! If you would like to register before you leave for the summer, please do so and encourage your teachers and reading specialists to join you.
School Librarians
If you haven't yet done the Annual Survey, please do so before you leave for the summer. If you again need the link please contact your CC or an SLS Team Member. Please remember that this data is reported on our state mandated annual report and it also your feedback that helps us improve our practice!
Communication Coordinators
Nominations are being accepted for two expiring seats on the SLS Council. You can nominate your self or a school librarian colleague. The nominations can be made using this Google Form. If you are unsure of who is currently on the Council, please visit the SLS website.
Coming Up
Summer Reading
OCPL and your local libraries are hosting many events for summer reading. This year the theme is ON YOUR MARK, GET SET….READ! Share their site with your students so they can see all the wonderful, free events planned. For a more Teen focused program visit Make Your Summer @ Your Library.
You may also want to check out all the great summer reading resources available through the New York State Library.
We are all amazed at how many of your students are already using Myon Reader! Thank you for all your hard work getting the students set up and ready to read.
Keeping Kids Engaged

A great way to keep kids engaged in learning and wondering in the summer is to encourage them to sign up for Camp Wonderopolis. Even I want to take part!
Mobile Maker Kits
We've talked about it and now we are "making" it happen! We have 17 Mobile Maker Kits being delivered to SLS in the next week. Each kit will containg 4 to 5 activities that you can borrow through the SLS. The kits contain everything from Legos to drones! Stay tuned for more information!
The AASL's Fall Forum…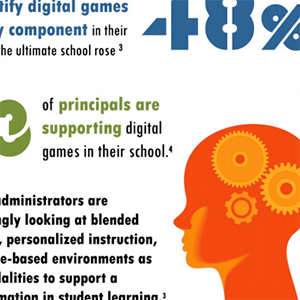 is taking place in Rochester, NY this year. Register for "Gaming as Meaningful Education." Here's a great infographic to share with your administrators so they see the importance of your attendance!
Don't forget to check out the CNYSL website to find out about all the local events to increase your opportunities to be part of this wonderful professional learning community! Remember that they are currently accepting nominations for the "Super Librarian Award" also. Nominate a colleague today!