August 29, 2016
It's so hard to imagine that summer is almost over and a new school year is about to begin. We have been working very hard all summer making sure that the new Union is ready for the beginning of the school year as well as transitioning many of you over to M5 or to Insignia. We want to thank you for your patience as we worked through the transitions. I can't thank Allie and Sue enough for all of the work they've done and all of the extra hours they've put in. They have tried to anticipate any issues and resolve them before the school year kicks off and have done an exemplary job! I think you will all be very pleased with the upgrades and with the efficiency of the new Union Catalog. If you were unable to make our trainings last week, please reach out for us to walk you through the new Union as it is a very different process than you have been accustomed to in the past.

We also want to introduce you to two new members of the SLS Team! As we continue to grow we have welcomed Marina Machado as our new Systems Consultant and Andrea Viscusi as our new library assistant. In the next newsletter, each will introduce themselves and let you know what their roles will be in helping you in the coming school year. As always, you can see all of our contact information on the SLS Website.
News
We are pleased to welcome the following librarians to our SLS professional learning community:
Deb McHugh, Cazenovia Middle School
Emily Thomas, Virgil Elementary School, Cortland
Mary Patroulis, Fayetteville-Manlius High School
Karen Keefe, Homer Elementary
Katie Totman, Homer Intermediate School
Heidi Escobar, Longbranch Elementary School, Liverpool
Morgan Gaulrapp, Bear Road Elementary,
Rachel Rock, Solvay Middle School
We still have a couple open positions and hope to share the names of the successful candidates soon. For those who may not know, we did have one transfer this year and would like to congratulate Heather Turner on her new position as the school librarian at Fabius Pompey Jr./Sr. High School.
Something new for this year is that SLS will now be handling MediaConnect! If you have new faculty members, please send their information to us and we will get them added so that they have access to all of the streaming media that we offer. We also have the physical media here at the SLS office and will be sending that out through our regular ILL delivery on a daily basis.
From the Desk of Allie Comes:
Database URLs 101
When we have a URL for automatic remote access it is listed in the second line of your Library Resource Management, product access information. These links should be placed on password protected pages, if you have your databases listed on a public page please be sure to use a generic URL like www.brainpop.com. Remember there are a number of options for URLs that automatically authenticate your students:
Embedded URLs contain the username and passwords and look like uid= or username=
Referring URLs allows students access by telling the vendor to allow all traffic from the particular site through without asking for a username and password. Vendors will ask to see that your page is password protected prior to listing your site as a referring URL.
Geolocation is setup for all NOVEL NY products, as long as a student is logging in from a computer within NYS the student should not asked for a username or password. The only exception for these links are devices using cellular data. Students will be asked for a password, remember all NOVEL products are empirelink. For instruction on how to create a geolocation link please follow these instructions.
Follett is doing a series of webinars to introduce you to their Follett Lightbox product. These webinars will take place on Tuesdays and Thursdays through the end of September. Check out this flyer for further information.
Please consider attending the NYLA-SSL-AASL Workshop: ESSA's Impact on NYS School Librarians which will be held on Saturday, October 1, 2016 from 1:00-4:00 PM at the NYLA Office in Guilderland, NY.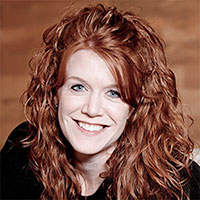 Check out this blog post from Shannon McClintock Miller about her experiences at PBLNY and her thoughts about our new Mobile Maker Kits!
Quick reminder: Registration for the 2016 Greater CNY School Library Systems Fall Conference: FUTURE READY! is open and ready for you to register.
The AASL's Fall Forum is taking place in Rochester, NY this year. Register for "Gaming as Meaningful Education." Here's a great infographic to share with your administrators so they see the importance of your attendance!
Don't forget to check out the CNYSL website to find out about all the local events to increase your opportunities to be part of this wonderful professional learning community! Remember that they are currently accepting nominations for the "Super Librarian Award" also. Nominate a colleague today!