September 26, 2016
We are looking forward to seeing so many of you this week at the Mentors Across Borders program and both the Communication Coordiantors and Council meetings. We have many things to share and to talk about as we move forward with the new Union and MediaConnect. You will even get the chance to check out some of the new Mobile Maker Kits!
We are very proud and honored to have such outstanding school librarians in the OCM BOCES SLS region! This week we are thrilled to recognize two of our very best:
From the Desk of Mary Ann Beattie: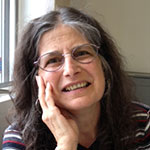 I'm Mary Ann Beattie - the ILL (Interlibrary Loan) and EILL (Expanded Interlibrary Loan) contact at the SLS. It is my pleasure to work with you. I can walk you through what's involved in performing an ILL request whether it's school-to-school or an EILL - beyond school-to-school that requires my services if you give me a call. Here's a quick rundown on what I need if you want me to do an EILL:
First search the Union Catalog if you're looking for a book. if you cannot find the item, simply email your request to me with as much identifying information/citation that you have - including a book title, author , ISBN, etc.
If you need a Serial/Journal article please include Journal title, Vol. #, Issue #, inclusive pages, Article title and Author if possible. I will then search, request, and reply to your EILL email that this is requested - or if not - why.
Please contact me anytime with questions at 315-433-2663 or by email at mbeattie@ocmboces.org

***EILL is a great service for participants in this COSER that puts books, AV material and Journal articles at your fingertips which saves you time and money!!***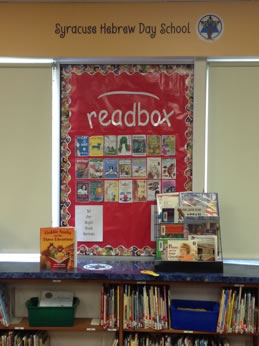 The Syracuse Hebrew Day School is now an active member of the SLS. We would like to welcome librarian, Katie Rose, and their technology specialist, Stacy Seidman, to the SLS professional learning community!
The New York State Education Department has released the new draft NYS English and Mathematics Learning Standards for public comment. Take a look and share your thoughts!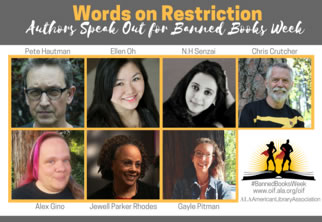 This week is Banned Book Week (September 25-October 2). How are you defending the right to read? If you are setting up a display, please send us some pictures and we would love to share them in the next newsletter. If you're looking for ideas and/or promotional materials visit the ALA Banned Books Webpage.
Did you know that BrainPop now offers a range of professional development courses? Check out their offerings and you could possibly become a Certified BrainPop Educator.