November 7, 2016
The conference is behind us for this year and I can't thank you all enough for joining us and making the day a true celebration of school libraries. The conference webpage has links to almost all of the presentations and handouts.  We are already looking forward to next year!
Please share the following TeachingBooks.net webinars with all the librarians and teachers in your district:
Wednesday, November 9th 3:30-4:00 Elementary Focus

Got Books? Bring them to life!

From videos filmed in authors' studios, lesson plans, book trailers, and vocabulary lists get ready to access resources that will expand elementary students reading experiences. Attendees will discover online materials to engage and deepen connections to books read with their students.

To access the webinar:

go to: TeachingBooks.net/READ
Login as a guest with your full name




Wednesday, November 16th 3:00-4:00 Secondary Focus

Literacy Connections Across the Curriculum

Discover resources to support the integration of award-winning diverse texts and authors into your curriculum. Attendees will learn how to strengthen district cross-curricular literacy opportunities and explore text complexity using the resources and tools at TeachingBooks.net.

To access the webinar:

go to: TeachingBooks.net/READ
Login as a guest with your full name
---
Do you and your teachers use Elie Wiesel's "Night" to help students learn about the Holocaust? If so invite them to join you at our December 12th workshop presented by Echoes & Reflections.

Image CC Enokson
Did you know that November is Picture Book Month? There's even a website for you to find resources to help you celebrate!
Check out this article "10 Innovative Learning Stations that Get Students Reading" that highlights super-smart, tech-savvy learning stations that will engage your students.
We have spent the fall focusing our our new Mobile Maker Labs program but there are also low tech, low cost ways to engage kids in making.  Here's an article to help get you started!

Image CC Barney Moss
Ever wonder which books get checked out the most in elementary school libraries? Follett published a list of the books that shows which books kids can't resist. See if any of them surprise you!
Even though we've written about it before our attendance at the NYLA Conference reminded me of how wonderful the DayByDayNY website really is for early literacy. Remember to share this free resource with your students and families. This resources provides access to two new ebooks every day!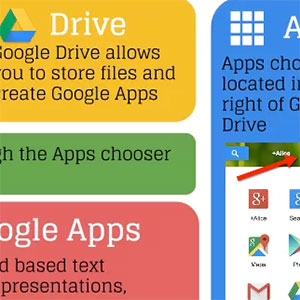 Here is great G Suite Essentials Infographic to share with new users!