February 9, 2017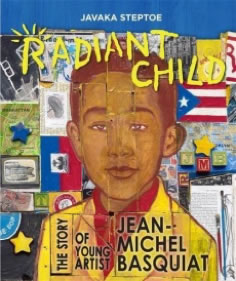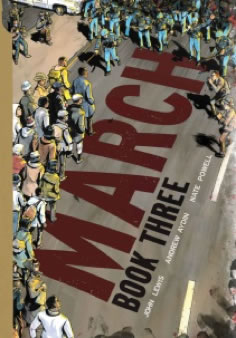 I guess the statement "that you can take the girl out of the library but you can't take the library out of the girl" resonates with me in January more than any other time of the year. I still get very excited about the announcement of the Newbery & Caldecott winners and this year was no exception. I was thrilled to see that Radient Child won the Caldecott and that March: Book Three won the Corretta Scott King Award. I have not read the Newbery winner, The Girl Who Drank the Moon, but will be asking Mary Ann ILL it for me immediately as it sounds very good. These awards have such a long history and the fact that we are celebrating these books with such excitement and passion, proves that books still and always will influence the way we live, think and express ourselves and our society. We will be adding these titles and some of the honor books to the OverDrive Collection as soon as possible.
From the Desk of Mary Ann Beattie:
Hello Everyone!
EILL (Expanded Inter - Library Loan) is accelerating in the foreign language department as more librarians are requesting fiction books in Russian, Spanish, Korean ,etc. for their students who are also learning English.
If you participate in our EILL service, please do not hesitate to drop me a line if you also need to request fiction / non-fiction foreign language books!
---
From the Desk of Marina:
The Mobile Maker labs are once again out at schools after the holiday break. There are still a few kits available between now and the end of the school year. Go to the
calendar
and check it out.
If you borrowed a kit but did not fill out the evaluation form, please click
here
to give us your input. This will help us support you better in the future.
Please join my Schoology group to share pictures, videos and information about what you are doing with the Mobile Maker Kits. If you formerly joined my course, take a moment to switch over to the new group. The access code for the group is
QTDC6-6JVZW.
Here is an interesting article about how robotics can help improve students' problem solving skills!
Can robotics teach problem
solving to students?
eSchool News -
JANUARY 19, 2017
"Throughout my 35 years of teaching, I've watched students grow up in what I lovingly call the "worksheet generation." In this environment, students are accustomed to a very structured style of learning, where they are handed a worksheet, then asked to turn to page five in their math book and solve problems one through 15. Set the expectation up-front that there is more than one answer."
Are you a Future Ready School Librarian? Learn about the national effort led by Mark Ray, our newly announced Keynote Speaker for the 2017 Greater CNY SLS Fall Conference. The Conference will take place on October 25, 2017 at the OnCenter. To learn more register for the February 14th webinar!
MediaConnect Corner
As you are all aware, the SLS has taken over the MediaConnect service from the CNYRIC and we are excited by some of the changes for 2017-18. We will be adding a great deal of new digital content from three new providers to the service:
CCC! Streaming Media
Tig Tag Jr, Tig Tag & Twig
Video on Demand
We have trials available for all the new content. Please contact Andrea at aviscusi@ocmboces.org or 431-8489 to learn how to access the trials.
Discovery Education has been a long-time partner and provider of digital content through MediaConnect. See below for some relevant resources and virtual events available to all that have access to MediaConnect:

Timely Content
Econ Essentials Learning Modules - These interactive modules can integrate seamlessly into the classroom as an introduction to basic economic concepts or a reinforcement of lessons already presented.
Navy STEM Lesson Plans - DE and the Navy present a series of interactive lesson plans specifically designed to explore new ideas from the physics of flight to the engineering of future ships.
Professional Learning Opportunities
New Teacher Essentials: Whether brand new to Discovery Education, looking for a refresher, or ready to recommit to digital integration, this curated content is essential to launching or continuing your Discovery Education journey.
Upcoming Monthly Virtual Experiences
President's Day Virtual Viewing Party - February 17th - In celebration of the great leaders of our nation, join us for an interactive experience looking at the contributions of two of America's greatest presidents, George Washington and Abraham Lincoln.
Pi Day Virtual Experience - March 14th - Join us to celebrate the mathematical constant Pi and learn more about its significance in mathematical research, and its everyday applications.
My BrainPOP
My BrainPOP allows you to create classes and assign your students anything users can access in BrainPOP.  This video describes creating your My BrainPOP account. You will need your Educator ID to create your account. That ID is available to you on our Library Resources Management Page in the notes section.
Additionally BrainPOP now has a single sign-on option for GAFE schools. Goggle Admins can add BrainPOP to the app launcher.  Let us know if you are interested in setting that up!
Google Tip
By defualt Chrome devices are set to extend display instead of mirror. If you are presententing and quickly would like to switch try the keyboard shortcut CTRL + the key above the 5.