January 2016
January is the time for new beginnings. Hopefully, by the time this newsletter reaches you, the New York State School Counseling Regulations will have been posted for public comment. Parts of the regulations involve the adoption of the American Counseling Association National Model. In preparation for this, OCM BOCES is providing training for Counselors and Administrators on the model.
This interesting statistic from the Washington Post reminds us that drug abuse is causing an increase in deaths.
"Deaths from heroin overdoses surged by 28 percent in 2014, while fatal overdoses from prescription painkillers grew by 16.3 percent. A total of 47,065 people died from drug overdoses that year-10,574 of them from heroin, and 18,893 from prescription opioids."
Come to this workshop that gives us pertinent local updates about what students are using/abusing and steps to take to combat this problem. Also in this newsletter, is the information about a Community Forum that will address this issue.
Helping Educators Learn Prevention Strategies (HELPS) Workshops
Friday, Jan. 15th from 8:30 - 11:00 @ Rodax 8 in Syracuse
Updates in Drug Use/Abuse (Will Perez)
Register here
Wednesday, Feb. 10th from 8:30 - 11:00 @ Rodax 8 in Syracuse
De-escalate/Classroom Behaviors (David Karam)
Register here
Thursday, Mar. 10th @ McEvoy in Cortland
Bullying: Empowering the Bystander (Elizabeth Miller and Elaine Ormsbee)
Register here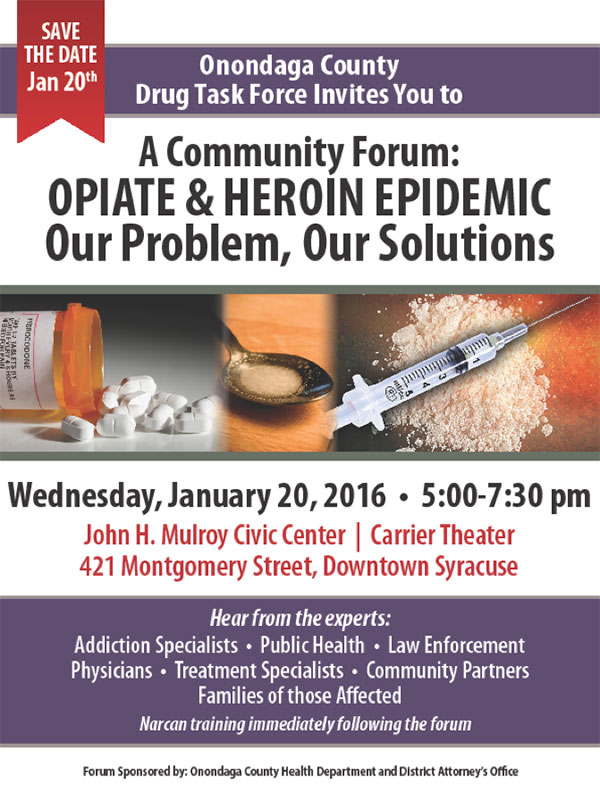 Image:
fosi.org
A report (Parents, Privacy, and Technology Use) recently released by the Family Online Safety Institute provides an overview of research conducted by Hart Research Associates. According to this document, children's use of technology is not one of the top priorities for today's parents. The majority of parents are more worried about their children's safety (75% of parents surveyed) and privacy (67%). In fact, 78% of parents in the study think that technology positively impacts their children's future, career, and life skills. The only area in which parents think there is a negative effect from technology is on the fitness level of their children.
Most parents (59%) have a high level of confidence in their ability to monitor their children's use of technology, with parents of younger children more confident than parents of teens. 65% of parents think they know more about technology than their children, but at the same time 54% have learned something from their children about using a smartphone or tablet.
Only 36% of parents in the study have used actual parental controls as a way to limit or supervise their children's use of the Internet. Parents say they trust their children to use the Internet appropriately and/or they have other ways in which they supervise those activities.
The vast majority of parents (87%) have rules in place for their children's Internet use. These rules include things such as limiting access to sites, time limits for use, and constraints on what children can post on-line. Three in four parents have restricted their children's access to/use of technology as a consequence for misbehavior.
Most parents believe they are being good role models for responsible use of technology but they also admit to some mistakes they have made. For example, 19% say they have posted something on-line which embarrassed their children or might embarrass them in the future.
To view the full report of this research, click here.
Youth Development School Counselor Resources
In the November/December issue of the Networker, Fred Wistow writes, "Whenever a public outcry or riot's been triggered by yet another racially motivated assault on a black man or woman, politicians inevitably utter (and commentators then endlessly and faux-earnestly repeat), 'We need to have a national conversation about race.'" But how do we keep that conversation from just recycling familiar clichés and pieties?
This issue features two articles that not only get at the heart of what makes such conversations so difficult, but also provide an opportunity to take them to a different level.
The first is "The View from Black America," Ken Hardy's unforgettable evocation of his personal experience as a black therapist and what it's like to grow up in the wall-less prison of our country's inner cities. The other is Wistow's "Black Unlike Me," his devastatingly honest account of growing up white in the racially segmented world of the presumed melting pot of New York City.