June 2016
News
Are you ready for Prom and Graduation?
School Counselors….Keep Moving! Read more
The School Counselors regulations for New York State continue to be discussed with leadership from School Counselors, School Social Workers and School Psychologists collaborating on the regulations. It is anticipated that the Board of Regents will have an agreed upon document at the June meeting with a public comment period to follow. Hopefully, the School Counselor regulations will be officially adopted at the September meeting. So, school districts now have until the 2018/2019 school year to have all the changes in place.
However, don't put off work on the new regulations any longer. The Counseling Department at Cortland District is spending part of the summer analyzing what they do provide in terms of social and emotional learning and career and college readiness skills. They are pulling together teams from all grade levels to examine where skills are taught and where gaps are occurring. This summer project will assist them in giving vital data to the Advisory Team.
Other districts are pulling together their Advisory Team and collaboratively developing a plan for data collection and curriculum analysis. Educating the team on their role and planning for future meeting agendas will be very helpful in developing a comprehensive plan.
Whatever direction the district is going, it is vital that all School Counselors keep moving! Students are in need of the supports and directions that this Comprehensive School Counseling plan will provide. In the end, this is all about student success!
To assist you with the discussion, the Youth Development Department is having a summer planning day for any districts that want to collaborate on developing the plan. Sign up here.


Mental Health Training for Administrators
The NYS Education Department is recommending Mental Health training for all school staff. The length of time and curriculum for this training is open ended. All that is known is that training is needed. In anticipation of this need, the Youth Development Department is sponsoring a Mental Health First Aid training to support administrators and teacher leaders' understanding of the various topics associated with Mental Health. Mental Health First Aid USA is an 8 hour public education program which teaches participants the risk factors and warning signs of a variety of mental health challenges common among adults, including anxiety, depression, psychosis, eating disorders, AD/HD, disruptive behavior disorders, and substance use disorder. Heres the link for that training that is limited to 30 people.
The Family Support Program is a great resource for families in need of direction regarding substance abuse and how to navigate the system. Contact the Family Support Navigator, Ashley Dailey (315.471.1359) or adailey@preventionnetworkcny.org for more information. Check out their brochure here.
School Wellness
Hot Topics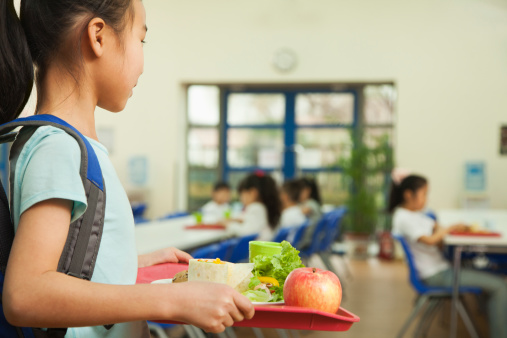 Healthy, Hunger-Free Kids Act
The Child Nutrition and WIC Reauthorization Act provides funding to ensure that low-income children have access to healthy and nutritious foods through the following programs: School Breakfast, National School Lunch, Child and Adult Care Food, Summer Food Service, and the Fresh Fruit and Vegetable Programs and WIC. Congress is required to review the laws governing these programs every five years although the programs are permanently authorized. The current law, the Healthy, Hunger-Free Kids Act of 2010, was due for reauthorization by September 30, 2015; however, no proposed legislation was announced until after the start of the new year. To read about proposed legislation from both the House and the Senate, go to the Food Research and Action Center's website. One of the major differences between the two proposals is the changing of the eligibility threshold for the Community Eligibility Provision. Read this article for more information as well as the USDA's blog.
Events
It's time to start planning outdoorsy, summer activities and events for your students/children that promote health, wellness and readiness to learn! Check out 2016 Health & Wellness Observances for some great ideas to get kids moving and having fun….safely. This is an excellent resource that provides a comprehensive overview of health-related themes and corresponding websites to find more information. June & July observances include:
Webinars
USDA: Whether you're planning a school garden or an official farm to school program for the 2016-2017 school year (or looking to enhance your existing project), check out this 11-part USDA video series. These 30 minute webinars will give you a visual tour through the USDA Farm to School Planning Toolkit.
Action for Healthy Kids: Check out these archived webinars on topics ranging from nutrition and physical activity to policy issues and parent leadership.
Kaiser Permanente has a great School Employee Wellness Webinar Series.
Funding Opportunity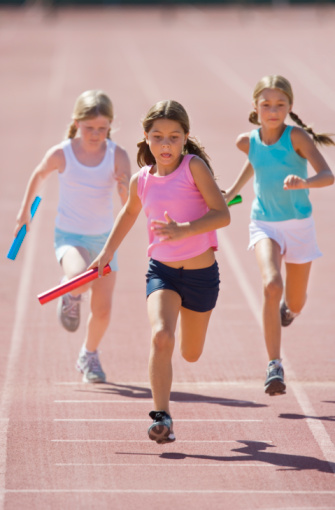 Kids Run the Nation Fund 2015: The Road Runners Club of America and Kids Run the Nation have announced that they will award $30,000 in a combination of grants ranging from $500-$1,000. The grant application period will open August 1, 2016 and close October 1, 2016.
The Kids Run the Nation Fund assists running clubs, events, non-profit organizations, and elementary and middle schools that are interested in developing and/or supporting running programs for youth.
Please contact the Road Runners Club of America for more information and to apply for this funding.
National Dairy Council & the National Football League have announced the next round of funding for their Fuel Up to Play 60 grants. Awards of up to $4,000 will be granted to a select group of K-12 schools enrolled in their Play 60 wellness program. Grant funding may be used in the following ways:
to implement the new Marathon Kids "play" (nationally recognized, evidence-based walking/running club) in your school
to create activities and tools that jumpstart and sustain healthy nutrition and physical activity improvements
to conduct in-school promotions focused on creating a healthier school and to implement Healthy Eating and Physical Activity "plays"
to support professional development opportunities, nutrition education materials and physical education equipment and materials
Applications are due Wednesday, June 15, 2016.
Go to Fuel Up to Play 60 for eligibility and application information, guidelines, FAQs and funding ideas.
---
For more information about OCM BOCES' Health and Wellness School Services CoSer or School Health & Wellness Kits, contact Penny Williams at 433-2609.