January 2017


Happy New Year!

Image CC retna karunia
Start the year with a renewed commitment to you and your children's health by eating better and moving more. Here are some websites to help jumpstart your plan:

Image CC Olearys
Bridging the Gap is an excellent resource for school wellness. This website covers many topics including: P.E. and physical activity; recess; school nutrition; wellness policies; soda/snack taxes, etc. This nationally-recognized research project was funded by the Robert Wood Johnson Foundation to improve the understanding of how policies and environmental factors influence youth health (diet, physical activity, obesity, and tobacco use). Despite the project ending this past summer, the website is still an excellent resource for anyone concerned about the role of schools in children's health.
Check out mindbodygreen for 2017 adult wellness trends. This list covers a variety of topics including nutrition, alcohol, mind-body practices and minimalism.
"Wellness" isn't just an individual pursuit done after-hours—take a look at this Forbes article to learn more about what you can do at work to keep it healthy.
Professional Development Opportunities from
Youth Development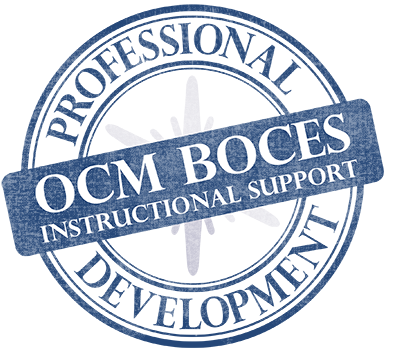 Social Work CEU's
(Cost $25.00 per credit hour)
Register here
Recognizing, Understanding, Labeling, Expressing and Regulating Emotions - RULER (Penny Williams)
Monday, January 30th/Main Campus/Seneca Large/Syr/8:30-3:30
Emotions matter for all of us and especially for children.  How we feel affects our learning, the decisions we make, how we treat others, and our personal well-being.  Learn about this curriculum that can be adopted to work with adults and children.  This research based program comes out of Yale University Center for Emotional Intelligence.


Autism Spectrum Disorders, Neurodevelopmental Disorders and Executive Functioning Deficits (Dominique Ricciardelli)
Tuesday, February 14th /Main Campus/Seneca Large/Syr/8:30 – 3:30
Participants will learn about the diagnostic criteria for ASD and other neurodevelopmental disorders. Strategies will be given that include academic, social and behavioral supports. Participants will also understand the role of executive functioning in the brain and practical strategies for supporting students with EF deficits.


Suicide Awareness and Prevention (Maxine Block)
Thursday, March 2nd/Main Campus/Seneca Large/Syr/8:30-3:30
This course will begin with an overview of the topic of suicide, including statistics about the prevalence of suicide, review of data and identified vulnerable populations.  This will include a discussion of demographic and environmental factors, and will also address the connection between suicide and self-harming.  Most of the session will focus on reviewing the process of suicide risk assessment, including a comprehensive discussion of identifying and responding to overt and suspected suicide risks.  Effective strategies for immediate evaluation and response to suicide ideation and behavior will be discussed, including safety and crisis planning and obtaining consultation as needed.
School Counselors Round Tables and Trainings
(No Cost) Sign up on MLP
Counselor Round Table
Friday, January 6th/Owasco/Syr/8:30-11:00
Topic:  Graduation Requirements and Problem Gambling Prevention
Register here


Counselor Round Table
Thursday, April 6th/Owasco/Syr/8:30-11:00
Register here
Dignity Act CoSer Trainings
(sign up on MLP)
The Youth Development Department is now able to provide Youth Mental Health First Aid to our districts when they add the Mental Health Component to the Dignity CoSer.  Please contact Penny Williams for more information.
Youth Mental Health First Aid
Tuesday, January 10th/Main Campus/Owasco/Syr/8:00-4:30 (Limit 30)

This class is an 8 hour public education program which teaches participants the risk factors and warning signs of a variety of mental health challenges common among adolescents, including anxiety, depression, psychosis, eating disorders, AD/HD, disruptive behavior disorders, and substance use disorder.
Register here
HELPS Trainings
(working with Prevention Network)
Science of Addiction (Kathy A Miller)
Wednesday, January 18th/Canandaigua/Syr/8:30-11:00
No Cost (sign up on MLP)
The training provides individuals with a better understanding of addiction and recovery.  This workshop will explore:  the neuroscience of addiction and recovery, the impact of addiction on the brain and the science behind the entire process. 
Register here

Drug Trends/Prevention (Brad Fetes and Elizabeth Toomey)
Thursday, March 9th/Canandaigua/Syr/8:30-11:00
$25.00 per person payable to Prevention Network
www.preventionnetworkcny.org
---
For more information about OCM BOCES' Health and Wellness School Services CoSer or School Health & Wellness Kits, please contact Penny Williams at 433-2609.