February 2017



Image CC US Department of Agriculture
As the Obama era ends, take a look back at First Lady Michelle Obama's efforts and progress to solve the challenge of childhood obesity through her Let's Move! campaign.
Not enough time to watch the videos? Read How Michelle Obama Quietly Changed What Americans Eat as well as a summary of achievements of the Let's Move! campaign.
Despite the change in administration, the energy and efforts to address the childhood obesity epidemic need to continue. For ideas on how to keep the Let's Move! momentum going, check out the following websites:
Professional Development Opportunities from
Youth Development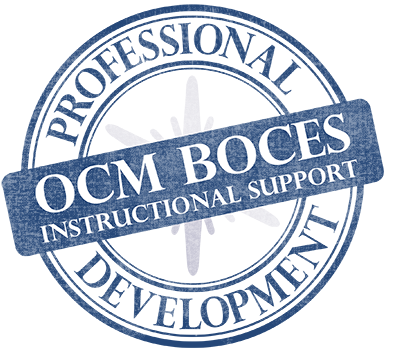 Social Work CEU's
Autism Spectrum Disorders, Neurodevelopmental Disorders and Executive Functioning Deficits (Dominique Ricciardelli)
Tuesday, February 14th / Main Campus-SYR / Seneca Large / 8:30-3:30

Participants will learn about the diagnostic criteria for ASD and other neurodevelopmental disorders. Strategies will be given that include academic, social and behavioral supports. Participants will also understand the role of executive functioning in the brain and practical strategies for supporting students with EF deficits. (Cost $150.00)

Register here
Suicide Awareness and Prevention (Maxine Block)
Thursday, March 2nd / Main Campus-SYR / Seneca Large / 8:30-3:30

This course will begin with an overview of the topic of suicide, including statistics about the prevalence of suicide, review of data and identified vulnerable populations. This will include a discussion of demographic and environmental factors, and will also address the connection between suicide and self-harming. Most of the session will focus on reviewing the process of suicide risk assessment, including a comprehensive discussion of identifying and responding to overt and suspected suicide risks. Effective strategies for immediate evaluation and response to suicide ideation and behavior will be discussed, including safety and crisis planning and obtaining consultation as needed.
School Counselors Round Tables and Trainings
Counselor Round Table
Thursday, April 6th / Main Campus-SYR / Owasco / 8:30-11:00

(No cost) Register here
Dignity Act CoSer Trainings
Youth Mental Health First Aid (Kathy Miller and Penny Williams)
Part 1: Thursday, March 16th / Main Campus-SYR / Canandaigua / 8:30-12:30
Part 2: Wednesday, March 22nd / Main Campus-SYR / Canandaigua / 8:30-12:30

The Youth Development Department is now able to provide Youth Mental Health First Aid to our districts when they add the Mental Health Component to the Dignity CoSer. Youth Mental Health First Aid USA is an 8 hour public education program which teaches participants the risk factors and warning signs of a variety of mental health challenges common among adolescents, including anxiety, depression, psychosis, eating disorders, AD/HD, disruptive behavior disorders, and substance use disorder. Please contact Penny Williams at 433-2609 for more information.

PRE-REGISTRATION IS REQUIRED.
Must attend both parts 1 & 2 to receive certificate and book.
HELPS Trainings
(working with Prevention Network)
Drug Trends/Prevention (Brad Fetes and Elizabeth Toomey)
Thursday, March 9th / Main Campus-SYR / Canandaigua / 8:30-11:00
($25.00/pp payable to Prevention Network)

Register through Prevention Network
---
For more information about OCM BOCES' Health and Wellness School Services CoSer or School Health & Wellness Kits, please contact Penny Williams at 433-2609.