February 2016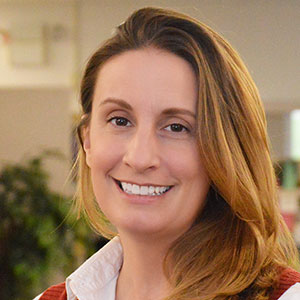 Mid-State Regional Special Education Technical Assistance Support Center (RSE-TASC) at OCM BOCES is one of ten technical assistance centers across NYS funded through an NYSED federal grant. The RSE-TASC provides regional workshops to districts in OCM BOCES, TST BOCES, Cayuga-Onondaga BOCES, CiTi and the Syracuse City School District free of charge. Workshops include topics on behavior, transition, nondistrict programming, special education regulation, and special education service delivery.

The intent of this newsletter is to provide you with research-based practices in the realm of special education, resources, and NYS Office of Special Education updates and initiatives. I encourage you to forward our Special Education eNews to teachers, support staff, administrators, and anyone else you feel may benefit from the information.

To sign-up for this and other OCM BOCES Enews offerings click here.

Please contact me at jpayette@ocmboces.org to request additional topics of interest, comments or feedback.

Janel Payette
The RSE-TASC offers a wide variety of workshops at NO COST to school districts.
Click here for a printable list of
2015-2016 workshops and to register!
Click here for a listing of 2015-2016 workshops and to register!
Winter Featured Workshops - Register Now!
News & Updates
Special Education Blog
Be sure to read the Special Education blog entitled, Making PBIS Happen!
Link to SED Updates
Special Education Service Delivery:
Annual review season is upon us, so this means that special education teachers are busy writing IEPs! In the last few months, we mentioned writing standards-based IEPs and ensuring students with disabilities have access to the general education curriculum. In order to write that aligned IEP, you will need to conduct an analysis of what the standard is asking the student to know and be able to do, and identify the student's current level of functioning. If you are having a difficult time unpacking the standards, use this great resource to help you! These "I Can Statements" can help you navigate through the Common Core Learning Standards!
Transition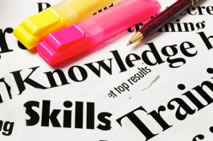 This month's Transition Spotlight is focused on East Syracuse Minoa Central School District! Students in the 12:1:1 Special Education program at Central High School participate every other day in Work Based Learning experiences across the community.
Students in grades 9-12 are enrolled in a course called Career Explorations. In grades 9-10 the students learn "soft" skills for employment, including communication, enthusiasm, teamwork, and learn other attributes needed to be a successful employee. They also begin to explore and research careers that interest them and discuss ways to achieve their career goals. This course is currently taught by Special Education Teacher Robert Duffy.
In grades 11-12 students are placed in Work Based Learning Experiences in the East Syracuse area. Current employers include, Barbagallo's, Doubletree Hotel, Hampton Inn and Suites, The Crossings Nursing Facility, 481 Sports Center and Together We Grow Daycare. At these sites students participate fully in the job experience and must follow all expectations of the employer.
Students earn 2 credits per school year for completing the WBL experience. They also receive at least 54 hours toward earning their CDOS Credential. This program is overseen by Christina Tantalo, also a Special Education Teacher at ESM High School.
Behavior
The date for the NYS PBIS TAC Annual Regional Forum is quickly approaching! The Forum is being held on Wednesday, March 23rd, from 9 AM – 3 PM in the Rodax 8 Large Conference Room at OCM BOCES. This year's topic is, Restorative Relationships with Students who Display Challenging Behaviors. Participants will learn about the elements of restorative relationships including, how to respond to challenging behavior in a way that simultaneously holds the student accountable, teaches new behavioral alternatives and sustains mutual positive regard within the staff/student relationship. Staff members who can establish and maintain this type of relationship in the presence of a student's challenging behavior can reduce the risk of increased escalation and/or conflict and help improve behavioral and academic outcomes for these students. Click here for more detailed information of the learning objectives! You can also visit our website and click on this event under "Behavior Workshops" to register!
Special Topics
As a follow up to last month's information on Executive Function, remember this….
Information learned by rote memorization will not enter the long term memory storage of the pre-frontal cortex UNLESS…..
The information is applied
The student recognizes the relationship of the new information to their existing knowledge
The student can apply the new learning to a new situation
Therefore, we have to explicitly teach and provide opportunities for students to practice executive function skills such as:
How to learn
How to study
How to organize
How to prioritize
How to review
How to actively participate
Here is a link to some resources to help support executive function in the classroom through games and activities.
Here is a link to a website that has articles written by scientists and reviewed by a panel of students. You will find student friendly articles about how the brain works here.
Bilingual Special Education
SUNY Oneonta has a new ONLINE Bilingual Education Extention Program. Take five graduate level courses completely online with a grant from the NYS Office of Bilingual Education and open new doors and possibilities in your career. Don't wait!
Also, don't forget about the Intensive Teacher Institute in Bilingual Special Education. This state-funded program provides tuition assistance at various colleges throughout the state for special education teachers, teachers of students with speech and language disabilities and pupil personnel professionals to receive their Bilingual and ESOL certification. See program requirements, participating universities and application here! www.esboces.org
Preschool Behavior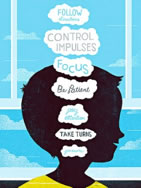 We've updated our website! Bookmark this page to see a list of upcoming regional trainings and links to helpful websites for preschool providers.
We're creating a listserv to help keep you connected to the Preschool Behavior Specialist at OCM BOCES! If you would like to receive electronic communication regarding upcoming training sessions, click here to sign up.
Have you attended a regional training offered by the Preschool Behavior Specialist? Stay connected with our Schoology groups that will provide updates to training materials, resources and networking opportunities: click here to request access.
Leadership
As the Florida Department of Education prepares to revise its principals' training, certification, and evaluation process, the Department has partnered with Regional Education Laboratory Southeast to review research on the effect of principals' characteristics on student achievement. Researchers categorized "principal characteristics" as relating to a principal's experience, behaviors, or beliefs and leadership styles.
Reviewers examined more than 800 studies published between 2001 and 2012, of which only 52 met inclusion criteria. The review found mixed results for all categories. However, there were several principal behaviors associated with improved student achievement, all of which showed an indirect influence on students.
These were:
Providing feedback to teachers about their classroom performance
Protecting instructional time
Promoting high standards for learning
Supporting teacher professional development
Using data to make decisions
Establishing positive, professional relationships within the school
---