October 24, 2016
We are looking forward to seeing so many of you on Wednesday at the 2016 Greater CNY SLS Annual Conference. Planning and carrying out this conference is a year around event. A huge shout out to Arlene, Sue, Mary Ann, Marina, Andrea and Allie for taking meticulous care of every little detail, including reminding me of what to do and when! I couldn't do it without you and I want you to know that I am humbled by your dedication to making this a successful event for the school librarians, teachers and administrators that attend. I also want to thank Lou Reid for his patience and the wonderful job he does creating the conference website and program. His work makes us look good! I also want to thank the School Librarian Systems of CiTi, Cayuga-Onondaga, Syracuse City and TST as well as the CNY/Oswego County Teacher Center for there collaboration and support as co-sponsors.
If you haven't taken a look at the schedule yet, you can access it above or on our conference webpage. We are so pleased that the following OCM BOCES component school librarians are sharing their expertise, experiences, and knowledge with all of us: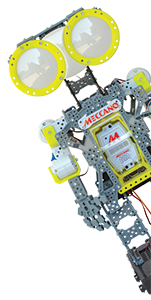 We have 36 exhibitors joining us and many have donated some fantastic raffle prizes. We also want to recognize the Central New York School Librarians Association for donating a Mobile Maker Kit as our door prize. The value is $500 and includes a robot! The drawing will be at the end of the conference and you must be present to win. We also want to let you all know that parking is FREE this year if you park in the parking garage.
By popular demand, we have again invited Jackie Groves, The Library Stamper, to exhibit at the conference, so bring your cash or checkbooks to buy some great library themed gifts, jewelry and handmade greeting cards.
The river's end Bookstore will again be exhibiting (and presenting!) and have worked with Gene Luen Yang's publisher to make sure that many of his books are available to purchase. Gene will be autographing his books after his sessions outside of the ballroom.
Don't forget to check out the CNYSL website and their table at the conference. They will be signing up new members at the conference!